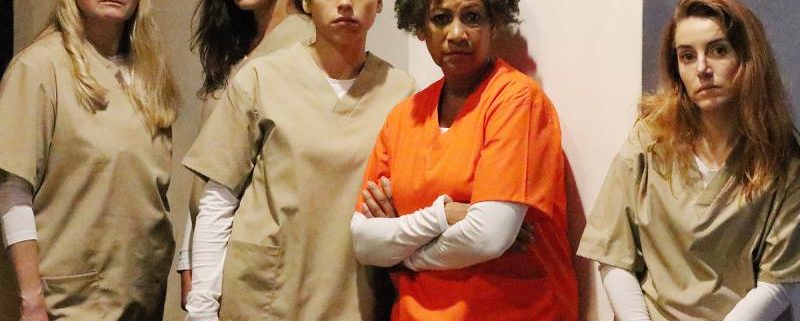 https://americancoasttheater.com/wp-content/uploads/2016/11/LIFEWOPAROLE2.jpg
533
800
Vanguard
http://americancoasttheater.com/wp-content/uploads/2016/09/ACTClogo-transparent-300x103.png
Vanguard
2016-11-08 19:00:07
2016-11-08 19:00:07
Broadway World's Review of Life Without Parole

Meet the Killer Women of 'Life Without Parole' (West Coast Premiere!), Plus Video Teaser
*The women of  Life Without Parole are real women. This is their story.
At a parole hearing at the California Institution for Women in Chino in 1999, Helen Broker must fight to regain her freedom. She's been jailed for killing the abusive husband who beat her, threatened to rape her daughter, and who pointed a pistol at her.
She's a member of a prison support group, CWAV (Convicted Women Against Violence). Her fellow group members are all women who have killed the husbands or boyfriends who beat them. According to the criminal justice system, they're all guilty of second degree murder. But were they just defending themselves against perpetrators of domestic violence?
Life Without Parole is the story of Helen Broker and her fellow inmates who have all trod down this heartbreaking path. Where is justice for them?
Playwright Warren John Doody based his narrative on the research of the late Dr. Elizabeth Dermody Leonard, who interviewed over forty incarcerated women in the course of her research. Much of the play's text consists of verbatim transcriptions of the women's stories. Some scenes are re-enactments of actual events.
Read more and watch the teaser video at EURThisNthat.
https://americancoasttheater.com/wp-content/uploads/2016/10/006LWP-BY-SUSIE.jpg
2400
3000
Vanguard
http://americancoasttheater.com/wp-content/uploads/2016/09/ACTClogo-transparent-300x103.png
Vanguard
2016-10-10 18:11:59
2016-10-10 18:11:59
EUR's Preview of Life Without Parole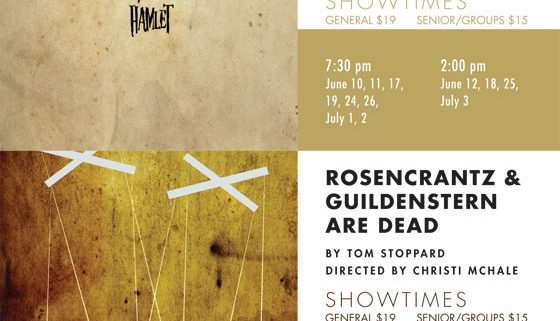 On the 400th Anniversary of Shakespeare's Death, American Coast Theater is proud to commemorate the great bard by presenting two unique plays in repertory that explore life and death, fate versus choice, decision and indecision, art versus reality. In Hamlet, the titular character wrestles with whether or not to kill, as the play dramatically asks the question: how much is a life worth? Rosencrantz And Guildenstern Are Dead comedically portrays the misadventures of the two supporting characters from Hamlet, musing their way through events they may or may not have control over as they face their own fate. See both plays for one truly, unique theatrical experience. Rosencrantz and Guildenstern Are Dead: June 3, 4, 18, 25, and July 3rd at 7:30pm. June 5, 11, 19, 26, and July 2nd at 2:00pm. Hamlet: June 10, 11, 17, 19, 24, 26, and July 1, 2 at 7:30pm. June 12, 18, 25, and July 3rd at 2:00pm.
https://americancoasttheater.com/wp-content/uploads/2016/09/actc_shows560.jpg
560
560
creative454
http://americancoasttheater.com/wp-content/uploads/2016/09/ACTClogo-transparent-300x103.png
creative454
2016-09-21 16:25:22
2016-09-21 16:25:22
LA Weekly Review