ACTC Mission
As members of American Coast Theater Company in collaboration with Vanguard University, we are committed to producing professional theatre with artistic excellence and high production value.
We are also committed to producing works that may inspire hope or self-reflection through the eyes of the characters that struggle with their own humanity. We believe in stories that offer the possibility of enlightenment which can be life changing. Our goal is to produce works from the American and international dramatic canon. We will also nurture the development of new American playwrights. 
We are deeply committed to honoring diversity and inclusion within our company members and casting. We are rooted in the artistic traditions of theater and believe in the examination of the human condition as well as the potential for personal and social redemption revealed through thought provoking story telling.
Company
Susan K. Berkompas (Producing Artistic Director/Founder)
Susan has been a producing artistic director since 1998 and is the Department Chair of the Vanguard University theatre arts program. She received her B.F.A. in acting/directing from the University of Montana and her M.F.A. in acting/directing from the California Repertory Company. She has studied Shakespeare in Oxford with the British American Drama Academy where she worked with renowned Shakespeare teacher and scholar, Sir John Barton.
Susan is an associate member of the Society of Stage Directors and Choreographers and a member of SAG/AFTRA. She is the recipient of the Kennedy Center American College Theatre Festival "Excellence in Education" award and the Gold Medallion Award, and she is also an alumnus of Directors Lab West.
She has directed plays such as: The Glass Menagerie; Othello (The Daily Pilot's top college pick for 2006); The Boys Next Door; Macbeth; A Midsummer Night's Dream; Charley's Aunt; Pump Boys and Dinettes; Bullshot Crummond and The Hiding Place. Her favorite roles are: Blanche (A Streetcar Named Desire); Katherine ( Boomers ); Dixie (Enlightenment.com); Katherine (The Taming of the Shrew); Kate Keller (All My Sons).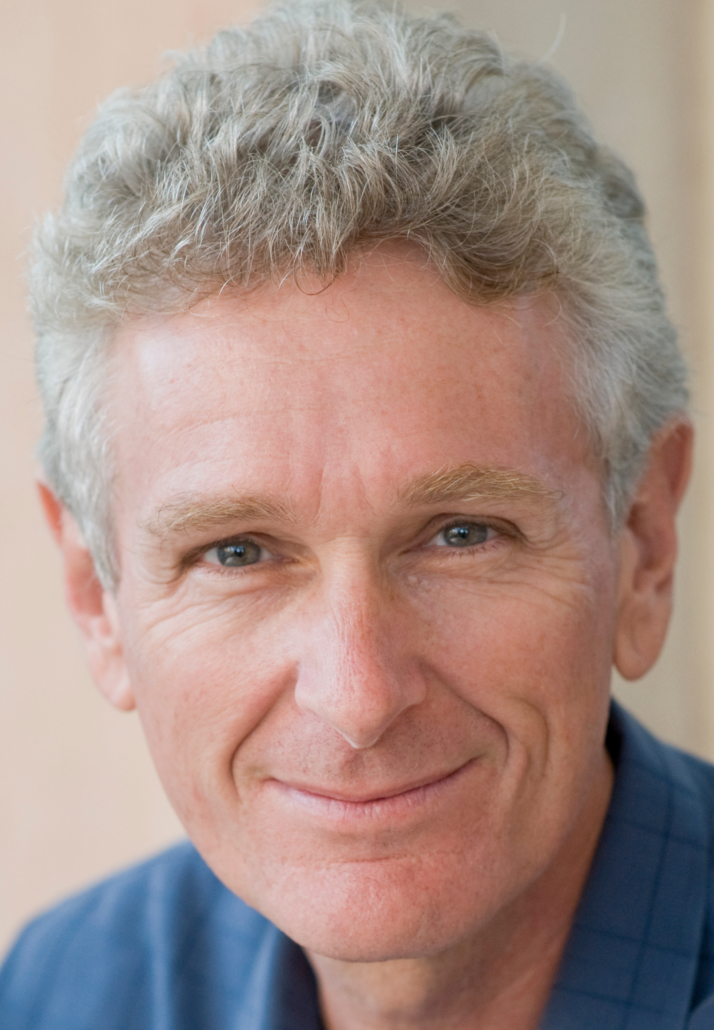 Paul Eggington (Scenic Designer/Founding Member)
Paul is a former Ensemble member of Lamb's Players Theatre in San Diego and the Colony in L.A. He has performed for over 30 years on stages internationally, off-Broadway, in film and on television. He has also done much voice-over work during the past several years.
Paul's credits include The Rivals with Marion Ross and Too True To Be Good with Kelsey Grammar. He recently played Nigel Harrison in the upcoming TV series Fashion House as well as the role of Iago on the Lyceum Stage for Vanguard University. Paul is a full-time staff/faculty member at Vanguard University in the Theater Arts Department where he is also the scenic designer and technical director.

Vanda Eggington (Director/Founding Member)
Vanda was on staff at Lamb's Players Theatre in San Diego for the past 25 years as a performer and the resident Musical Director. She has written numerous arrangements and original compositions for a variety of productions. She is co-creator of the critically acclaimed hit shows Boomers and American Rhythm, and sole creator of Love Makes the World Go 'Round; The Beat Goes On and Home for the Holidays.
She has directed The Secret Garden; She Loves Me; Godspell; Tintypes; Hairspray; Legally Blonde the Musical and Cotton Patch Gospel; and has performed in Boomers; Smoke on the Mountain and Godspell.
Vanda is a graduate of California Lutheran University and the Sherwood Music Academy. She is also an adjunct professor at Vanguard University where she directs and teaches musical theatre courses.

Lia M. Hansen (Costume Designer)
Lia Hansen has been active in the Orange County theatre scene for over 20 years. She has designed operas, musicals, and straight plays for such local venues as the Newport Theatre Arts Center, the Harlequin Dinner Theater, Orange Coast College, Golden West College, Vanguard University, and consulted for other educational institutions.
Lia received her M.F.A. from San Diego State University. She has designed for the Old Towne Opera House in San Diego and assisted in preparing the costume exhibit "An Elegant Art" at LACMA. Lia's most recent designs have been seen on the Lyceum Stage including: How to Succeed in Business Without Really Trying; The Glass Menagerie; Othello; Saint Joan; Side By Side By Sondheim; Macbeth; Three Sisters and Into The Woods to name a few.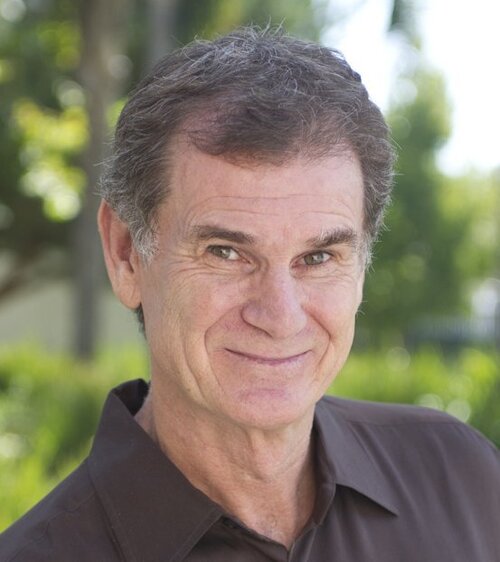 Warren Doody (Resident Playwright)
Warren J. Doody is a playwright whose slate of original works include Life Without Parole, Enlightenment.com, Angels in Disguise and Development. His plays have received productions in New York, Los Angeles, and Canada, and throughout the United States. The writer of numerous plays, screenplays, and short stories, he has won multiple awards for his work. Life Without Parole premiered at Vanguard University in 2008, and the production was selected as a showcase for the KCACTF Region VIII festival. In 2014, the play made its New York City debut at Manhattan Repertory Theater and as part of the New York International Fringe Festival. In his spare time, he is employed as Professor of English at Vanguard University, where he also serves as the English Dept. Chair.
Caitlin Harjes (Theatre Manager)
Caitlin is a Teaching Artist Professional working all around Orange County. Since graduating from the Drama Department at University of California- Irvine, she has been directing, choreographing, and music directing any chance she gets; specifically with youth ages 5 years old up to high school level. Caitlin has been a part of Disney Musicals in Schools as a Teaching Artist at Segerstrom Center of the Arts for 3 years now. While being the Theatre Manager here at ACTC and Vanguard University for the past year, she has also been constantly working on shows after hours. She has worked at schools and conservatories including, Orange County Children's Theater, Arts and Learning Conservatory, Marina High School, Estancia High School, and the Irvine School District. She created the musical theatre program at OC Dance Productions and recently was the Education Director for American Coast Children's Theater.

Bretlyn Schmitt-Lazaris (Choreographer)
Bretlyn has trained in dance since the age of seven. Studying with Royalty Performing Arts Center, Dancers Turnout Academy, and the Bakersfield Dance Company; she's competed both within the region and nationally for years, winning numerous awards, including a Hall of Fame National Teen Solo Title. She is the resident Musical Theatre Dance Instructor at Vanguard University and resident choreographer for ACTC, creating for over 10 years now. She works closely with Mariners Christian School and Pacifica High School choreographing for their Theatre programs, and in 2015, Bretlyn was named Woman of the Year by the LA Times' Daily Pilot.
History of ACTC
The American Coast Theater Company (ACTC) was founded in 2007 by Producing Artistic Director Susan K. Berkompas and Broadway performer/Producing Artistic Director Amick Byram. In 2008, ACTC became fully incorporated as a non-profit theater under Section 501c(3) of the Internal Revenue Code. Our premiere production was Tennessee Williams' A Streetcar Named Desire, which opened to rave reviews at the Lyceum Theater on the campus of Vanguard University in Costa Mesa, California. In 2018, ACTC, which operates rent-free, dissolved the separate 501c3, so that our status would not be perceived as a conflict of interest to the parent organization, Vanguard University of Southern California. ACTC currently falls under the 501C ownership of Vanguard University.
We have produced 2-3 productions annually since 2008: a Christmas Cabaret in December and a musical and straight play during the summer. The current Producing Artistic Director is Founding Artist Susan K. Berkompas. She is also the Theatre Arts Department Chair at Vanguard University, and ACTC serves as an integral part of the Theatre Arts program. Each year, eleven interns are selected from the pool of theatre majors at Vanguard University, and they receive work study and internship course credit towards their major requirement (2 units). These interns are trained to manage and operate all the production areas, and they are given the title of associate producers to mount and run each production.
We outsource a good percentage of our design/creative team, supplemented by in-house staff. We also occasionally hire guest directors. We have developed a production relationship with Ranch MMC (a newly developed city called Rancho Mission Viejo in South Orange County, California), and they hire ACTC to produce shows on their outdoor stage in July of each year. Key company members can be found on our 'About' section. ACTC also produces kids camps in July.  We are teaming up and partnering with Broadway Musical Theatre Mayhem with Broadway veteran Nikki Snelson and Friends (Megan Hilty, Ben Cameron, Eric Stretch, Telly Leung, Mandy Gonzalez, and Alex Brightman) starting July 2022 (see our website).
Highlights from ACTC's 17 years as a professional theatre company include The Hiding Place, Shadowlands, the repertory productions of Hamlet and Rosencrantz & Guildenstern Are Dead, and the 2016 production of Life Without Parole at the Edgemar Center for the Arts in Los Angeles. As written in our mission statement, we are deeply committed to honoring diversity and inclusion within our company members and casting.
Vanguard University Theatre Arts Program
Quality Entertainment
You have referred to us as your "hidden entertainment treasure." Now look for other opportunities to be entertained by our new Cabaret Ensemble – an outreach musical performance group; and by our new improvisational comedy team, Popular Demand, which performs monthly to keep a regular dose of laughter on tap.
We also welcome you to get intimately acquainted with our theatre program here at VU. Please stay after a designated show for one of our Open Forum discussions to get a behind-the-scenes view of the production. And also join us at the end of the season for our Senior Showcase where you will see the final projects of the graduating seniors whom you have come to know over the years.
Quality Education
VU is accredited by the National Association of Schools of Theatre, and several of our productions have been invited to be presented at the regional Kennedy Center American College Theatre Festival. Many of our graduates have been accepted to elite, professional M.F.A. programs across the country including UC Los Angeles, UC Irvine, Rutgers, University of Illinois; and to conservatories such as American Conservatory Theatre, Royal Scottish Drama Academy, and Boston Conservatory.