Forever Plaid 
Showing: May 26 – June 18
By: Stuart Ross
Directed by: Susan K. Berkompas
This goofy musical is made for anyone who enjoys the pop hits of the 1950's, barbershop quartets, and enjoys the boyish charm these "Plaids" bring to the stage.
Forever Plaid is a widely successful musical celebrating the goofy reincarnation of four male singers killed in a car crash on their way to a big concert. This deliciously fun revue is chock-full of classic barbershop quartet harmonies and pitch-perfect melodies! Singing in close harmony, all while squabbling boyishly over the smallest intonations, the "Plaids" are a guaranteed smash, with a program of beloved songs and delightful patter that keeps audiences rolling in the aisles when they're not humming along to some of the great nostalgic pop hits of the 1950s.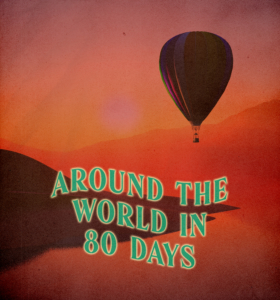 Around the World in 80 Days
Showing: June 23 – July 9
By: Jules Verne
Adapted by: Mark Brown
Directed by: Susan K. Berkompas & Connor Berkompas
Danger, romance, and comic surprises abound in this whirlwind of a show as they travel over seven continents in Mark Brown's adaptation of one of the great adventures of all time!
Stampeding elephants! Raging typhoons! Runaway trains! Unabashedly slapstick! Hold onto your seats for the original amazing race! Join fearless adventurer Phileas Fogg and his faithful manservant as they race to beat the clock! Phileas Fogg has agreed to an outrageous wager that puts his fortune and his life at risk. With his resourceful servant Passepartout, Fogg sets out to circle the globe in an unheard-of 80 days. But his every step is dogged by a detective who thinks he's a robber on the run.
0
0
Lily Hinojosa
Lily Hinojosa
2023-04-21 10:46:16
2023-04-21 10:48:05
Announcing our 2023 Summer Season!